Printers... For Your Business
When it comes to office technology, few pieces of equipment are as essential as the humble printer. As such, it often happens that the printer is very easily overlooked in a typical business environment, causing a whole host of problems down the line.
As specialists in office equipment, MiD can help ensure you always have the right printers for your office needs, from high quality brands to all the additional features you need for day to day success.
The Modern Printer
While we refer to them as printers, the average printer these days actually does much more. Most office-based devices are able to print and scan, which enables additional utility as a photocopier as well.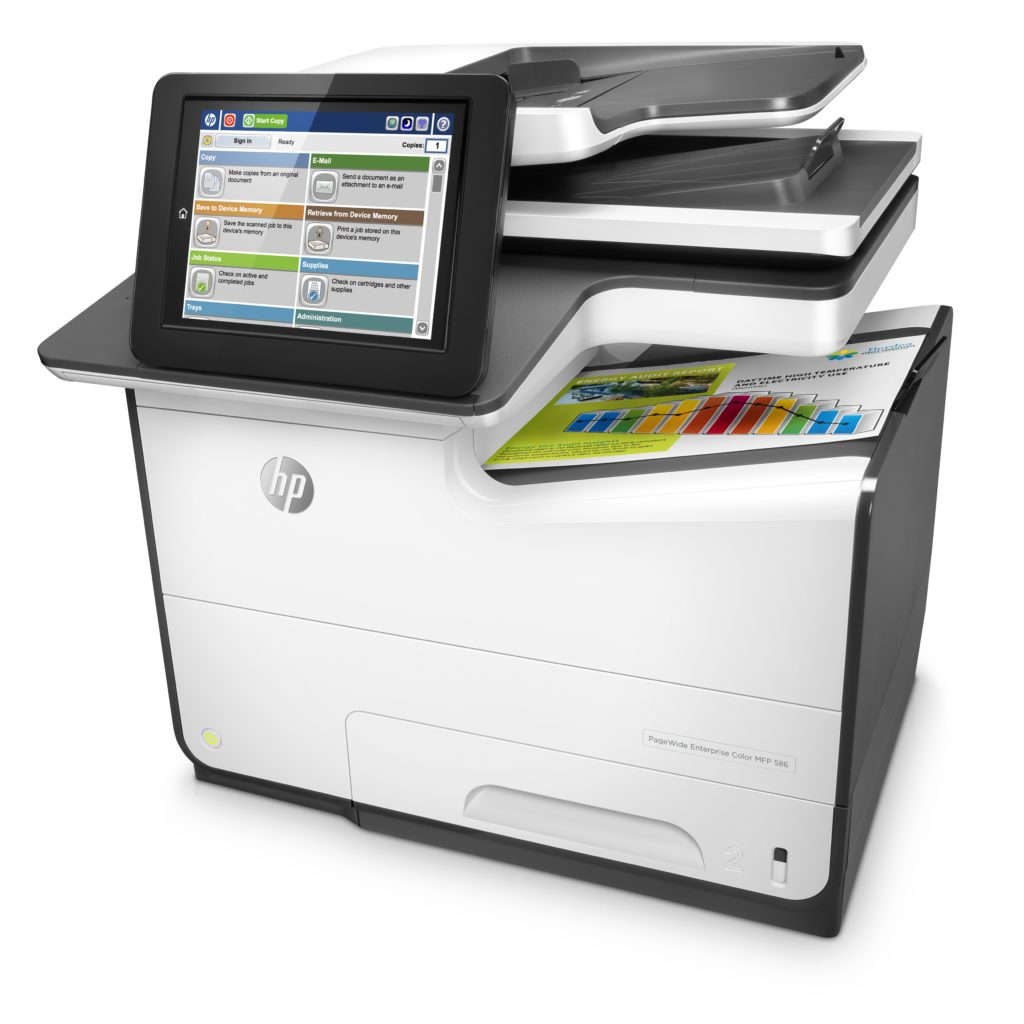 On top of this, some of the more advanced types of printer can send and receive documents via email and fax as well, while others can connect to the Cloud to store and save documents within a central location – which is ideal for those with multiple offices or branches. Which ever features you need, these modern printers allow for the quick production or delivery of documents exactly when needed.
To this end, it's worth investing in a reliable printer from a reputable brand. We specifically recommend the following:
 HP, a well trusted brand in office IT supplies with an extensive, scalable range of solutions.
Sharp, a dedicated specialist in electronic products, appreciated for their digital office supplies.
Toshiba, a modern Japanese brand that has earned a reputation for its durable quality.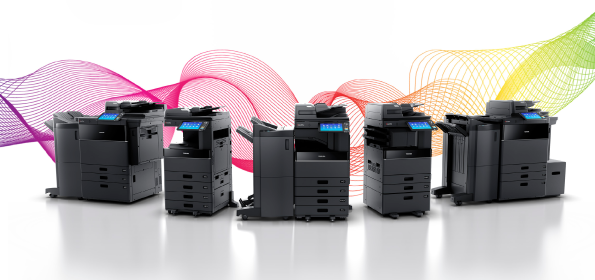 How Do Printers Work?
A typical printer, as you might find in a home, uses an inkjet printing method – essentially dropping the ink directly onto the paper during the printing process – but large scale office variants use an alternative method.
Specifically, the typical office uses a laser printer with toner. This toner is similar to ink, but is dispersed more rapidly using static electricity, which is generated via the eponymous laser. By controlling where this static is applied, laser printers can very quickly apply the toner to the page, which makes them ideal for quick printing and large batch jobs.

Printers from Yorkshire based MiD Solutions 4 Documents
From our head office in Sheffield, and our regional centres in Nottingham, Leeds, Teesside and Blackburn, MiD helps businesses across the UK in ensuring access to reliable office equipment at all times – including printers.
We do this by securing high quality equipment from leading brands, such as HP, Sharp and Toshiba, supported by a nationwide network of field agents, so an engineer or maintenance specialist will be available on the rare occasion something goes wrong.
On top of this, MiD also takes care of all other essentials, including vital consumables such as ink or toner. This includes our free recycling scheme which, in addition to being better for the environment, helps organisations achieve their sustainability goals, whilst saving on toner costs without cutting corners in quality.